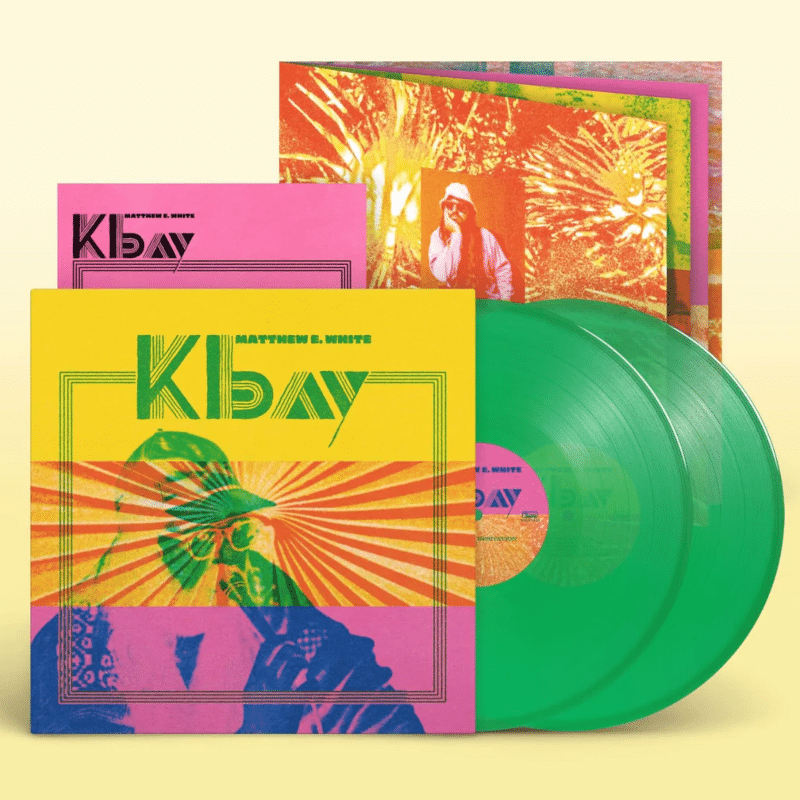 MATTHEW E. WHITE
K Bay (Limited Deluxe 2LP Set Light Green Vinyl, Includes Download Code)
$45
K Bay (Limited Deluxe 2LP Set Light Green Vinyl, Includes Download Code)
K Bay is the third studio album by American singer-songwriter and producer Matthew E. White, released in 2021.
The album features 11 tracks that showcase White's signature style, which combines elements of soul, folk, and rock music. K Bay is a concept album that explores the idea of home and the emotions and memories that are tied to it. The LP features White's rich, soulful vocals, as well as his skills as a composer and arranger.
K Bay includes standout tracks such as "Electric", "Nested", and "Let's Ball", all of which showcase White's unique blend of musical genres. The LP also features a number of guest appearances, including guitarist Steve Gunn, who plays on several tracks.
Overall, K Bay is a compelling and thought-provoking album that highlights Matthew E. White's skills as a songwriter, musician, and producer. The limited deluxe 2LP set on light green vinyl is a must-have for fans of White's work and anyone who appreciates innovative and genre-bending music.
TRACK LISTING
LP1
SIDE A
1. Genuine Hesitation
2. Electric
3. Nested
SIDE B
1. Take Your Time (And Find That Orange Squeeze)
2. Lets Ball
3. Fell Like An Ax
LP2
SIDE A
1. Only In America/When The Curtains Of The Night Are Peeled Back
2. Never Had It Better
SIDE B
1. Shine A Light For Me
2. Hedged In Darkness