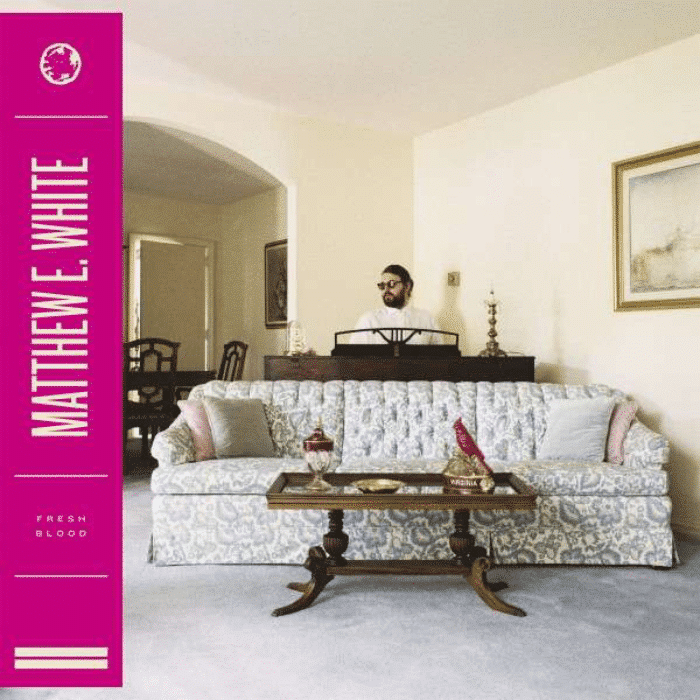 MATTHEW E. WHITE
Fresh Blood (Gatefold, Vinyl LP, Includes MP3 Download)
$45
Fresh Blood (Gatefold, Vinyl LP, Includes MP3 Download)
Fresh Blood is the second studio album by American singer-songwriter and producer Matthew E. White, originally released in 2015.
The album features 10 tracks that showcase White's signature style, which combines elements of soul, folk, and rock music. The LP features White's rich, soulful vocals, as well as his skills as a composer and arranger.
Fresh Blood includes standout tracks such as "Rock & Roll Is Cold", "Fruit Trees", and "Circle 'Round the Sun", all of which showcase White's unique blend of musical genres. The album also features a number of guest appearances, including Natalie Prass, who provides backing vocals on several tracks.
Overall, Fresh Blood is a cohesive and engaging album that highlights Matthew E. White's skills as a songwriter, musician, and producer. The LP is a must-have for fans of White's work and anyone who appreciates innovative and genre-bending music.
TRACK LISTING
LP
SIDE A
1. Take Care My Baby
2. Rock & Roll Is Cold
3. Fruit Trees
4. Holy Moly
5. Circle 'Round The Sun
SIDE B
1. Feeling Good Is Good Enough
2. Tranquility
3. Golden Robes
4. Vision
5. Love Is Deep