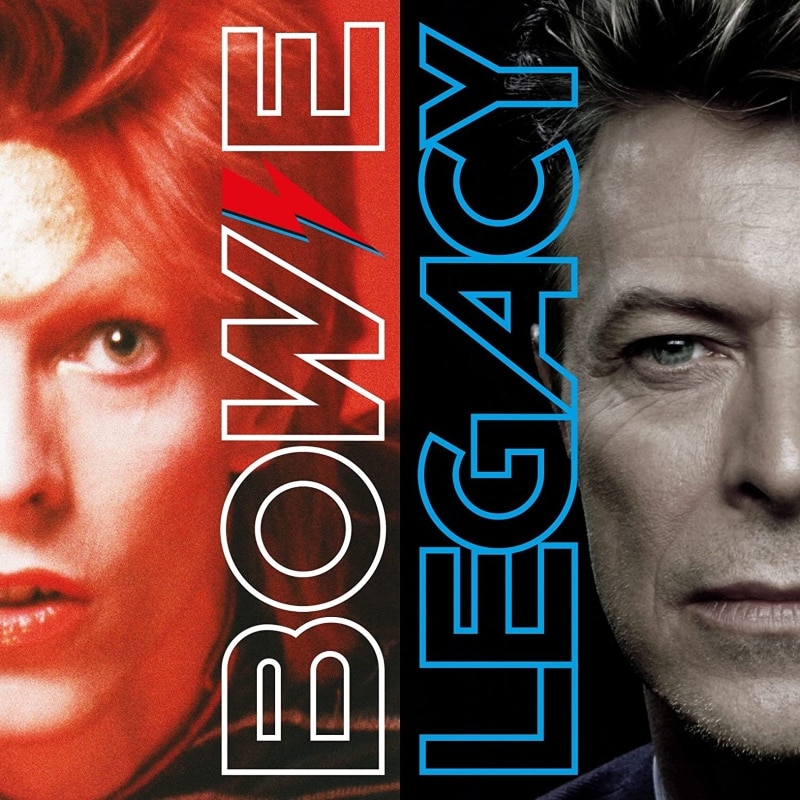 DAVID BOWIE
Legacy (Compilation, Limited Edition, 180 Gram, 2LP Set)
$85
Legacy (Compilation, Limited Edition, 180 Gram, 2LP Set)
From his very first recordings 50 years ago right through to his last album 'Blackstar,' David Bowie was at the vanguard of contemporary culture as a musician, artist, icon and a constant influence on generations of writers, artists and designers. He was, and remains, a unique presence in contemporary culture.
'David Bowie Legacy' collects some of the legendary singer-songwriter's finest singles, from his first hit, 1969's "Space Oddity," through to his final singles "Lazarus" and "I Can't Give Everything Away" from earlier this year.
All formats of 'David Bowie Legacy' feature a previously unreleased version of the classic 1971 single 'Life On Mars?," mixed by its original producer Ken Scott. David Bowie left a legacy of inspiration in every discipline from art to fashion to acting and beyond but it is for the groundbreaking music that he will mostly be remembered.
'David Bowie Legacy' is an introduction to a whole world of music that is just waiting to be rediscovered by a whole new generation.
TRACK LISTING
LP1
SIDE A:
1. Let's Dance (Single Version)
2. Ashes To Ashes (Single Version)
3. Under Pressure Queen & David Bowie
4. Life On Mars? (2016 Mix)
5. Changes
SIDE B:
1. Oh! You Pretty Things
2. The Man Who Sold The World
3. Space Oddity
4. Starman (Original Single Mix)
5. Ziggy Stardust
LP2
SIDE A:
1. The Jean Genie (Original Single Mix)
2. Rebel Rebel
3. Golden Years (Single Version)
4. Dancing In The Street – David Bowie & Mick Jagger
5. China Girl (Single Version)
SIDE B:
1. Fame
2. Sound And Vision
3. 'Heroes' (Single Version)
4. Where Are We Now?
5. Lazarus (Radio Edit)
The Vinyl Store is an Independent Australian owned Online Vinyl Store business based in Sydney Australia.
We are music lovers and passionate about vinyl – for playing, collecting and admiring – and we appreciate your passion too.
* All our vinyl is brand new, sent to you exactly as we receive it from the record company.
* We love searching for limited edition, rare and coloured vinyl.
* Our catalogue is ever-expanding with new local and imported items every week.
* By being an Online Only Vinyl Store we strive to keep the prices as low as possible for our customers.
* We Now Ship to International Customers and strongly encourage you insure your items against loss, theft or damage via our very affordable insurance product in check-out.