Out of Stock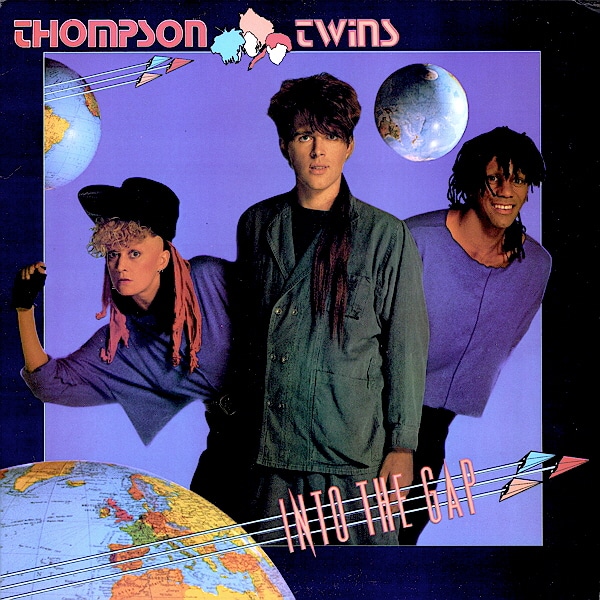 THOMPSON TWINS
Into The Gap (Remastered 2LP Set)
$65
Remastered Double 180g vinyl album set featuring the original album plus a bonus disc of 6 tracks originally only available on the 1984 Cassette Edition of the album. Tom Bailey has provided exclusive sleeve notes for this Limited Edition two album set. This is the fourth studio album by the band and originally released in February 1984. This remastered edition comes with heavyweight wide spined sleeve and newly designed inner bags.
The second disc contains the 12inch Extended Versions of 'Doctor Doctor', 'Hold Me Now' and 'Sister Of Mercy' and remixes of 'Day After Day' and 'You Take Me Up' under the guise of 'Panic Station' and 'Down Tools' respectively. There is also the intrumental 'Leopard Ray'.
Produced by Alex Sadkin and Tom Bailey, this set of recordings really shows the band progression into one of the big pop acts of the 80's. Tom Bailey's dynamic writing and use of the synthesizer heralded massive success Worldwide, cementing the bands mass appeal both here and in the United States where the album proved to be the break- through they wanted, reaching no10 in USA Billboard 200.
TRACKLISTINGS
LP1
SIDE A
A1. Doctor Doctor
A2. You Take Me Up
A3. Day After Day
A4. Sister Of Mercy
A5. No Peace For The Wicked
SIDE B
A1. The Gap
A2. Hold Me Now
A3. Storm On The Sea
A4. Who Can Stop The Rain
LP2
SIDE A
A1. Leopard Ray
A2. Doctor Doctor (Ext Mix)
A3. Panic Station (Day After Day Remix)
SIDE B
A1. Down Tools (You Take Me Up Remix)
A2. Hold Me Now (Ext Mix)
A3. Sister Of Mercy (Ext Mix)