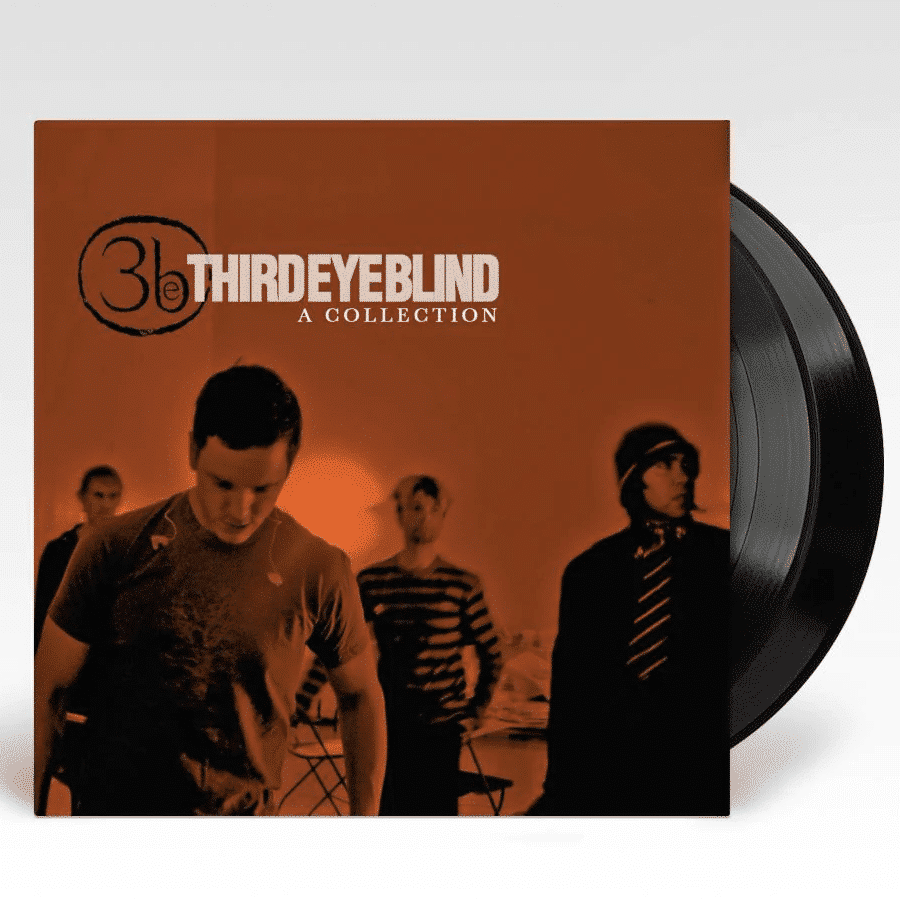 THIRD EYE BLIND
A Collection (2LP Set)
$75
A Collection – 2LP Set
In celebration of 25 years as a band, Third Eye Blind is releasing the band's 2006 greatest hits compilation, A COLLECTION, as a double LP.
Available on vinyl for the first time, the set's 19-tracks were selected from the alt-rocker's first three studio albums (1997-2003) and includes their biggest singles mixed with a few rarities and fan favorites.
The album contains all of their singles (with the exception of "Anything"), a handful of fan and band favorites, as well as three unreleased-via-LP songs: "Tattoo of the Sun", "My Time in Exile" and "Slow Motion" (with lyrics).
The package also includes liner notes from renowned rock writer James Hunter and track-by-track commentary from Stephan Jenkins.
TRACK LISTING
LP1
SIDE A
1. Semi-Charmed Life (2006 Remaster) – Third Eye Blind
2. Losing a Whole Year
3. How's It Going to Be
4. Jumper
5. Graduate
SIDE B
1. Never Let You Go
2. Deep Inside of You
3. 10 Days Late
4. Blinded (When I See You)
5. Crystal Baller
LP2
SIDE A
1. Forget Myself
2. Can't Get Away
3. Motorcycle Drive By
4. My Time in Exile
5. Palm Reader
SIDE B
1. Tattoo of the Sun
2. Wounded
3. God of Wine
4. Slow Motion