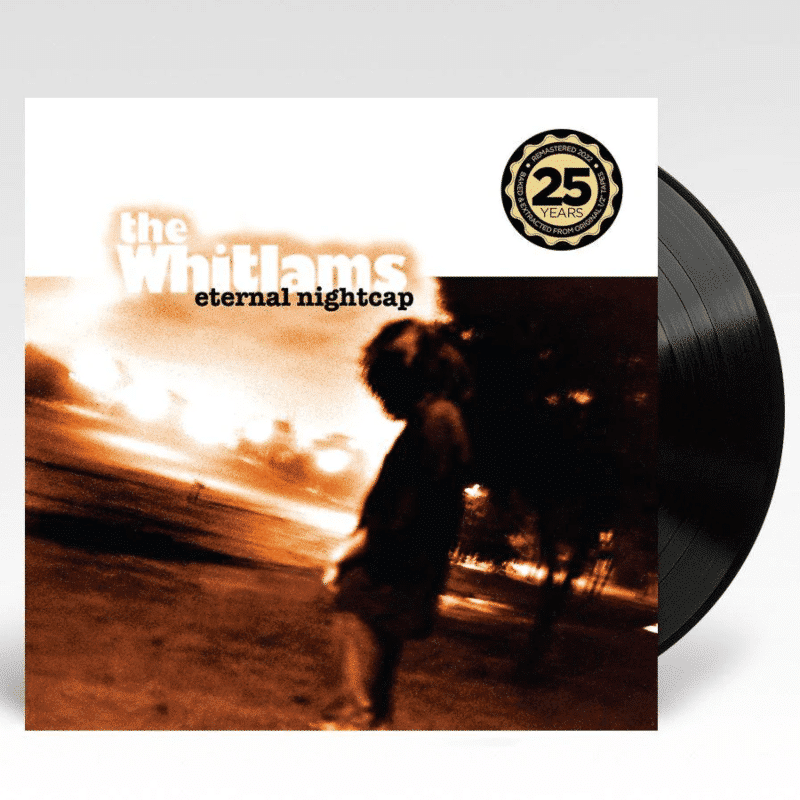 THE WHITLAMS
Eternal Nightcap - 25th Anniversary Edition (Limited Edition, Reissue, Remastered, 180g, Gatefold)
$45
Eternal Nightcap – 25th Anniversary Edition (Remastered)
This 25th Anniversary edition is a high-quality ecograde vinyl pressing on 180g black vinyl. The nickel master and "mother" were produced in Germany at Pallas GmbH, the world's premium quality pressing plant, and once the Ukraine War affected supply lines, the "mother" was shipped to Holiday Records in New Zealand where the albums were pressed.
Eternal Nightcap captured the hearts of a generation by describing a whole decade of its life – the mad, emotional, love-hungry contagion of the late teens and 20s. From love ('Melbourne') to mad parties ('You Sound Like Louis Burdett') to tragic friendships ('The Charlie' trilogy), the album kicked off with the offbeat #1 'No Aphrodisiac' and never looked back.
Eternal Nightcap's reputation as a cultural touchstone has only firmed with time, and last year Rolling Stone placed it #24 in their 200 Best Australian Albums of All Time list.
TRACK LISTING
SIDE A
1. No Aphrodisiac
2. Buy Now Pay Later (Charlie No.2)
3. Love is Everywhere
4. You Sound Like Louis Burdett
5. Melbourne
6. Wheres The Enemy
SIDE B
1. Charlie No.3
2. Lifes A Beach
3. Tangled Up In Blue
4. Laugh In Their Faces
5. Charlie No.1
6. Up Against The Wall
7. Band On Every Corner