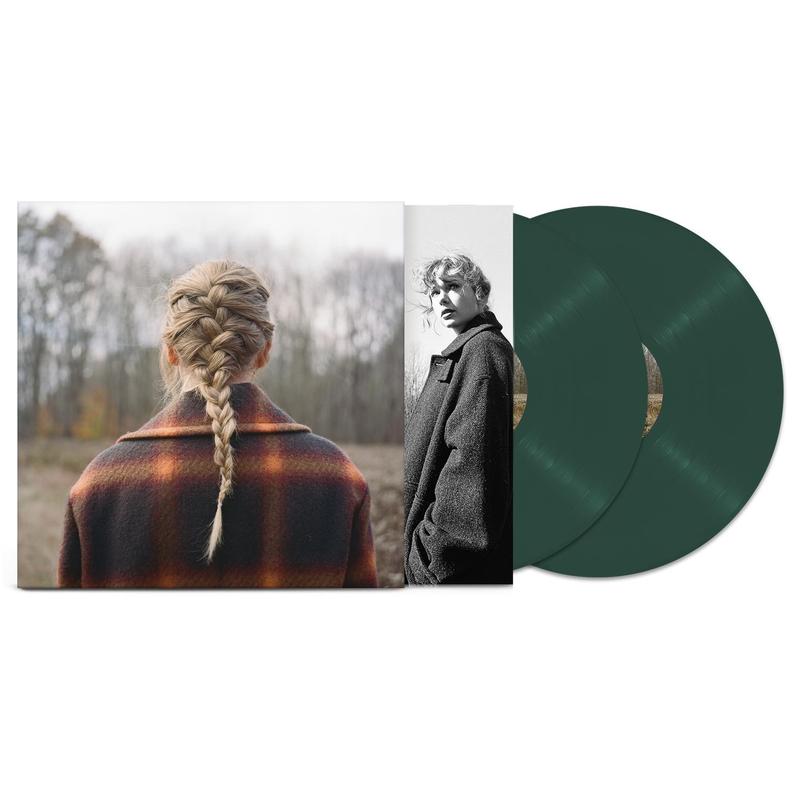 TAYLOR SWIFT
Evermore (Deluxe Edition Green Vinyl, 2LP Set)
$85
Evermore (Deluxe Edition Green Vinyl, 2LP Set)
"Evermore" is the ninth studio album by Taylor Swift, released in 2020.
These songs were created with Aaron Dessner, Jack Antonoff, WB and Justin Vernon.
This deluxe edition of the album comes in a 2LP set and features a exclusive deluxe vinyl album sleeves (including album lyrics, 5 photos, and artwork) 2 colour discs, each including a disc photo.
The album includes 15 tracks (+2 Bonus) and features collaborations with artists such as Bon Iver and HAIM. "Evermore" is known for its more introspective and melancholic tone compared to Swift's previous album "Folklore", which was released earlier in the same year.
TRACK LISTING
LP1
SIDE A
1. Willow
2. Champagne Problems
3. Gold Rush
4. Tis The Damn Season
5. Tolerate It
SIDE B
1. No Body, No Crime Ft. Haim
2. Happiness
3. Dorothea
4. Coney Island Ft. The National
LP2
SIDE C
1. Ivy
2. Cowboy Like Me
3. Long Story Short
4. Marjorie
SIDE D
1. Closure
2. Evermore Ft. Bon Iver
3. Right Where You Left Me – Bonus Track
4. It'S Time To Go – Bonus Track