Out of Stock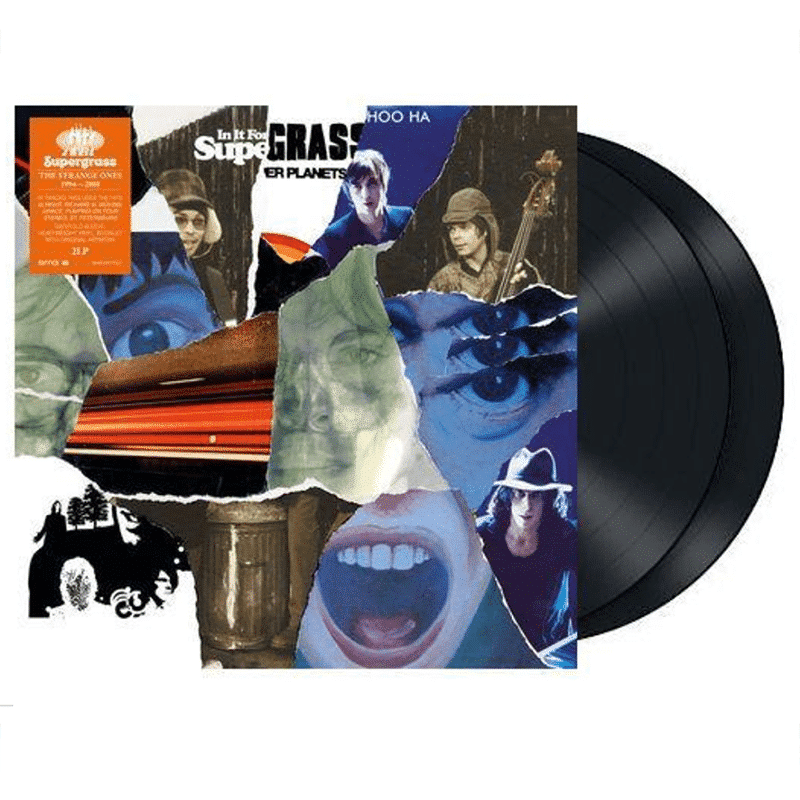 SUPERGRASS
The Strange Ones: 1994-2008 - Greatest Hits (2LP Set)
$50
2LP Set. Supergrass – Gaz Coombes, Mick Quinn, Danny Goffey, and Rob Coombes – are one of the most important bands to emerge during the 1990s, with several million record sales, including 6 top 10 albums and 10 top 20 singles.
Formed in Oxford UK in 1993, the Brit, Q, NME and Ivor Novello-winning outfit released their Mercury-nominated No.1 debut album I Should Coco in 1995. Fourth single, Alright, was a pop masterpiece and became a massive hit, catapulting the band to global success.
The Strange Ones: 1994-2008 is a comprehensive compilation featuring all of their biggest hits, and a career spanning box set, containing 6 original albums on picture disc LP and CD, bonus CDs of unreleased material, a deluxe book, posters and button badges. The 'Best Of' formats feature brand new artwork designed by long-time collaborator of the band, Nick Bax, and art directed by the band themselves.
TRACKLISTING
Diamond Hoo Ha Man
Outside
Rebel In You
Tales Of Endurance (Parts 4, 5 & 6)
Petersburg
Fin
Kiss Of Life
Brecon Beacons
Seen The Light
Grace
Moving
Mary
Beautiful People
Pumping On Your Stereo
In It For The Money
Richard III
Late In The Day
Sun Hits The Sky
Mansize Rooster
Lenny
Alright
Caught By The Fuzz