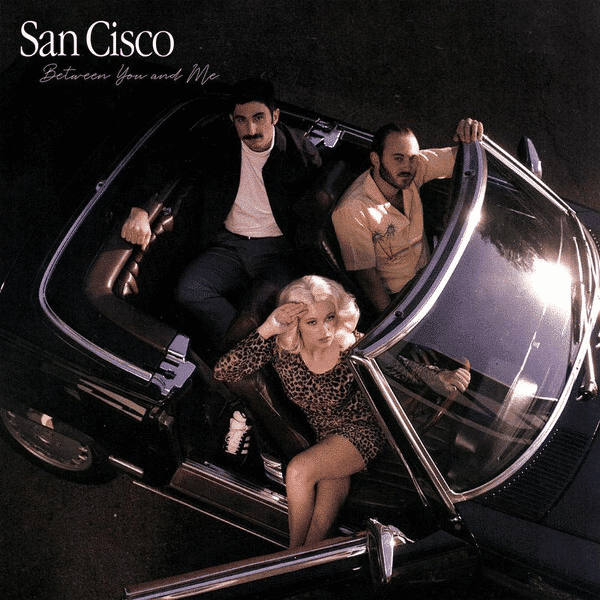 SAN CISCO
Between You and Me
$40
The fourth album by the indie trio from Fremantle in Western Australia, town of sun-baked sandstone and sea breezes. It's an album two years and at least one sadly remembered love affair in the making. Set to an upbeat indie-pop groove on the cusp of innocence and heartbreak, this is where San Cisco lives.
Featuring the singles "When I Dream" and "Skin," both voted one of triple j Hottest 100 songs, the groove laden "Reasons' and earworm new single "On the Line," it's clear Between You and Me tells a widescreen story of loss and letting go. "Messages," revealed today to celebrate the announcement of the new album, is a "tongue-in-cheek bop about shitty friends." Explains Jordi. He adds, "Originally the lyrics where loosely inspired by my frustration with Scarlett never replying to my messages, but when we decided the track would be much better with her singing vocals instead, she added in a few of her annoyances about me. It turned into quite a constructive process for our friendship! She still never replies to messages…"
Between You and Me was recorded between a big blue barn in Mullumbimby in Northern New South Wales and the bands own studio in Fremantle with long time band collaborator Steve Schram producing with extra production from POND's James Ireland.
"I feel like we're all equally invested in this record," says Jordi. "It's a feeling we haven't really had since the first record, when you release a bunch of songs you've been playing for two or three years. We've really grown with these songs. I still love them the same as the day we wrote them."