Out of Stock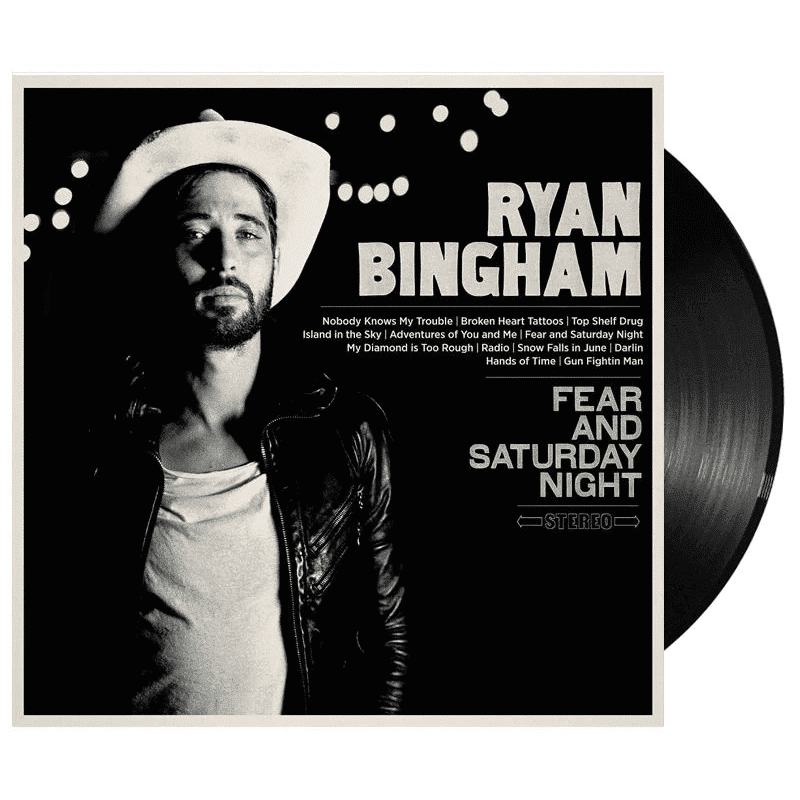 RYAN BINGHAM
Fear And Saturday Night (2LP Set)
$55
Fear and Saturday Night (2LP Set)
Recorded mostly live with a brand new backing band 'Fear And Saturday Night' shows Bingham facing down his past with a poetic grace throughout.
The lead single Radio is about coping with a darkness that does not want to let go, searching for a safe place to make sense of your life and the strength to stay on the right track through it all.
Some of the most affecting moments on the album are in the harmonica-driven wistful waltz Broken Heart Tattoos, a song written to an unborn child, and in the title track, Fear and Saturday Night.
Those hard-learned lessons, through both good times and bad, helped make Bingham the man he is today. 'Fear And Saturday Night' is the most authentic, personal, and deeply moving portrait of that man we have heard yet.
TRACK LISTING
LP1
SIDE A
1. Nobody Knows My Trouble
2. Broken Heart Tattoos
3. Top Shelf Drug
4. Island In The Sky
SIDE B
1. Adventures Of You And Me
2. Fear And Saturday Night
3. My Diamond Is Too Rough
LP2
SIDE A
1. Radio
2. Snow Falls In June
3. Darlin
SIDE B
1. Hands Of Time
2. Gun Fightin Man
3. Cryin On The Streets Of LA