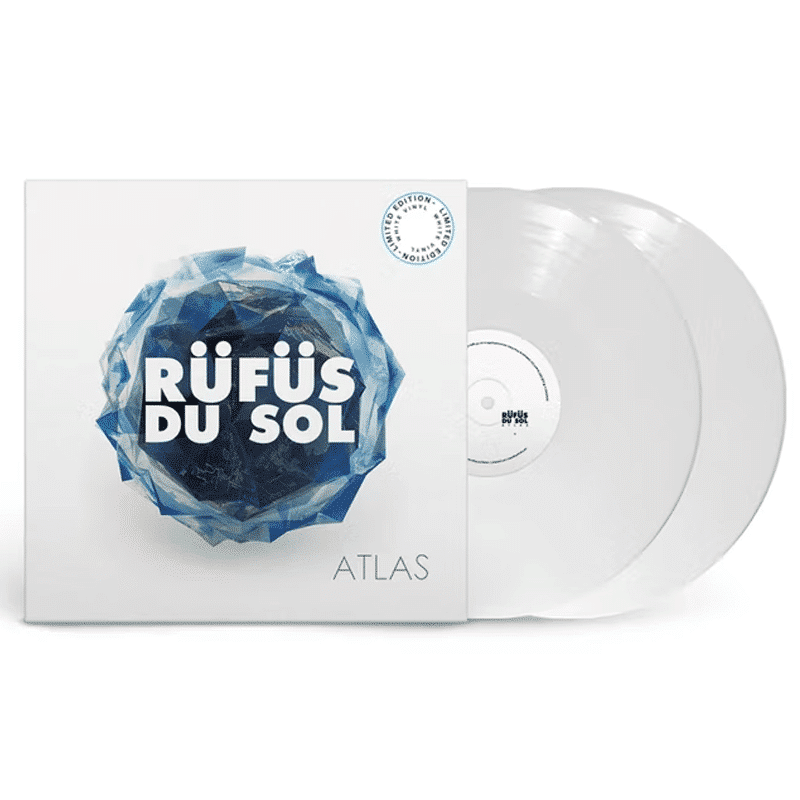 RÜFÜS DU SOL
Atlas (White Vinyl 2LP Set)
$45
ATLAS (White Vinyl 2LP Set)
LTD Edition white vinyl version of RÜFÜS DU SOL's debut LP 'ATLAS' that hit Number 1 in Australia. The album was a testament to the band's passion, work ethic and DIY approach to music, featuring the much loved singles 'Take Me' and 'Desert Night'.
A labour of love, the album was written, produced and recorded by the band between two studios they built themselves – one in a remote farmhouse on the NSW south coast, the second in a hollowed out water tank under one of their parents houses.
The first of several albums to follow, 'ATLAS' was originally released in 2013. Rufus Du Sol have since emerged as one of the world's preeminent live electronic acts, with performances throughout the world. The Australian three-piece is comprised of members Tyrone Lindqvist, Jon George and James Hunt.
TRACK LISTING
LP1
SIDE A
1. Sundream
2. Take Me
3. Tonight
SIDE B
1. Modest Life
2. Rendezvous
3. Desert Night
LP2
SIDE A
1. Simplicity Is Bliss
2. Sarah
3. Unforgiven
SIDE B
1. Two Clocks
2. Imaginary Air