Out of Stock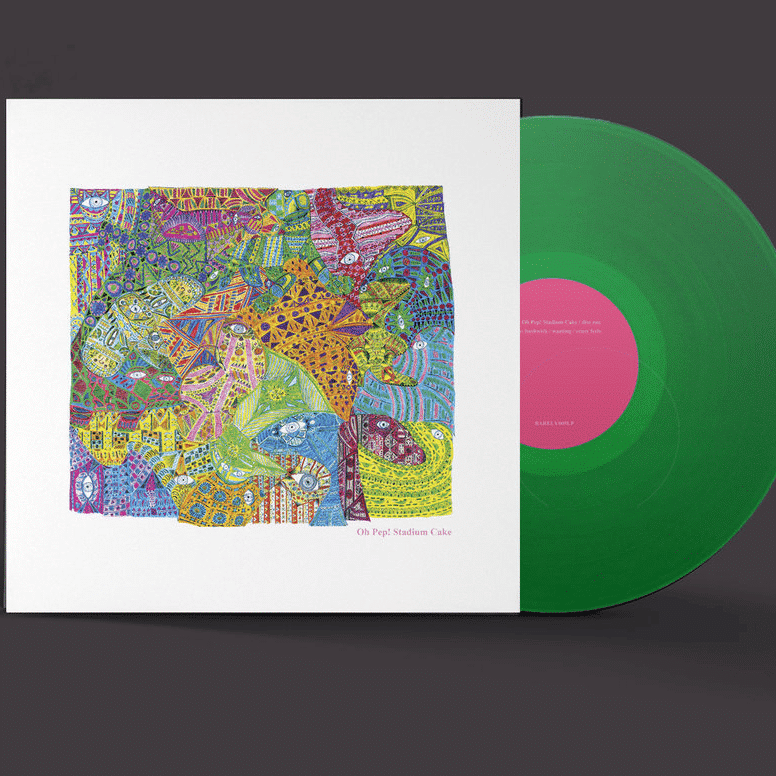 OH PEP! 
Stadium Cake (Limited Edition Green Vinyl)
$40
Stadium Cake (Limited Edition Green Vinyl)
Oh Pep! (Olivia Hally and Pepita Emmerichs) first met at the Victorian College Of The Arts where they studied Jazz and Classical music respectively. Drawn together by a shared love of traditional music they dived into the international folk world, winning awards at Folk Alliance Australia and flooring audiences at Americana Music Festival and CMJ.
2015 was an incredible year for Oh Pep! with an invite to play KEXP Live, as well as NPR Tiny Desk Concert & Daytrotter. NPR All Songs Considered hailed them as the "Newest and Most Promising Voice of Americana." At CMJ in New York KCRW named them one of the "11 artists that won the Fest" and The New York Times', Jon Pareles, included them in his list of "CMJ keepers."
Stadium Cake was recorded in Echo Lake, Nova Scotia in February and August 2015, and was produced by Daniel Ledwell. According to the duo their debut has more of a pop influence, than their EPs, and includes some rock influences.
TRACK LISTING
1. Bushwick
2. Wanting
3. Crazy Feels
4. Doctor Doctor
5. Trouble Now
6. Tea, Milk & Honey
7. Only Everyone
8. The Situation
9. Happenstance
10. The Race
11. Seven Babies
12. Afterwards