Out of Stock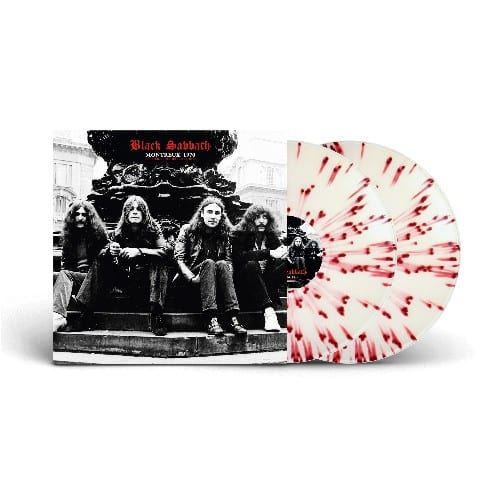 BLACK SABBATH
Montreux 1970 + The Lost BBC Sessions (Limited Edition Gatefold Clear / Red Splatter Vinyl)
$45
MONTREUX 1970 & THE LOST BBC SESSIONS Black Sabbath's
first major exposure came when the band appeared on John Peel's Top Gear radio
show in 1969, performing to a national audience in the UK, shortly before
recording of their first album commenced. Sabbath performed one of their finest shows of the era at
the Montreux Casino in Switzerland. Sabbath's gig at the venue was a dynamic
concert which caused raptures through the audience and which remains a classic
concert, still flagged by fans as a triumph. Now available with a number of bonus cuts, taken from
sessions the band made for the BBC in 1969, these recording will undoubtedly
prove a complete delight for Black Sabbath fans the world across.
Tracklisting
1. Paranoid 3:16
2. N.I.B. 5:39
3. Behind The Wall Of Sleep 5:17
4. Iron Man 5:56
5. War Pigs 7:52
6. Fairies Wear Boots 6:45
7. Hand Of Doom 6:50
8. Rat Salad 1:40
9. Black Sabbath 9:19
10. Behind The Wall Of Sleep 5:05
11. War Pigs 8:07
12. Fairies Wear Boots 6:51
13. Blue Suede Shoes 2:07
14. The Rebel 2:44
15. When I Came Down 2:02
Tracks 1-8 From A Live FM Broadcast At Montreux Casino,
Montreux, Switzerland, 31st August 1970
Tracks 9-13 BBC Sessions, 1970
Tracks 14-15 Earth Demos, 1969