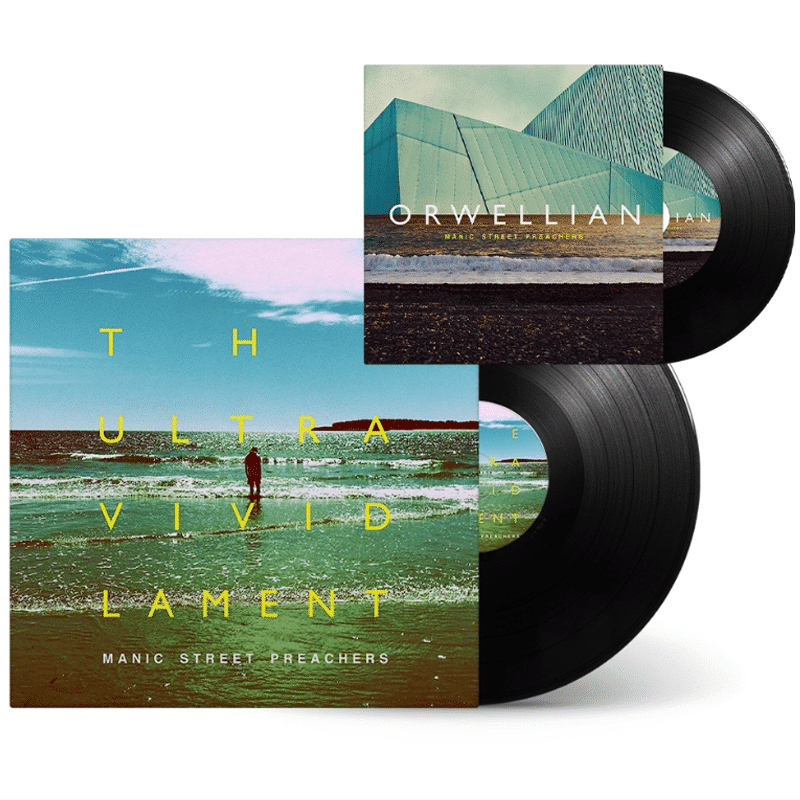 MANIC STREET PREACHERS
The Ultra Vivid Lament (Ltd Ed. Indie Exclusive 180g Vinyl + Bonus 7")
$30
Manic Street Preachers return with their 14th studio album 'The Ultra Vivid Lament'. 'The Ultra Vivid Lament' is both reflection and reaction; a record that gazes in isolation across a cluttered room, fogged by often painful memories, to focus on an open window framing a gleaming vista of land melting into sea and endless sky. A departure from their last release (2018's 'Resistance is Futile'), 'The Ultra Vivid Lament' is the first Manic Street Preachers album initially conceived on piano rather than guitar.
It was recorded over winter 2020/21 in Wales at Rockfield in Monmouth and the bands' Door to the River studio in Newport with longtime collaborator Dave Eringa (The Who), before being mixed by David Wrench (Blossoms, Frank Ocean, Arlo Parks). The album features two guest vocalists: Julia Cumming (Sunflower Bean) on 'The Secret He Had Missed' and Mark Lanegan on 'Blank Diary Entry'.
This album is an indies exclusive limited edition on 180 gram black vinyl with a printed inner sleeve and bonus 7" single, pressed in Europe via Columbia Records.
TRACKLISTING
LP
SIDE A
1. Still Snowing In Sapporo
2. Orwellian
3. The Secret He Had Missed
4. Quest For Ancient Colour
5. Don't Let The Night Divide Us
SIDE B
1. Diapause
2. Complicated Illusions
3. Into The Waves Of Love
4. Blank Diary Entry
5. Happy Bored Alone
6. Afterending
7" Single
A Orwellian
B Orwellian (Gwenno Remix)