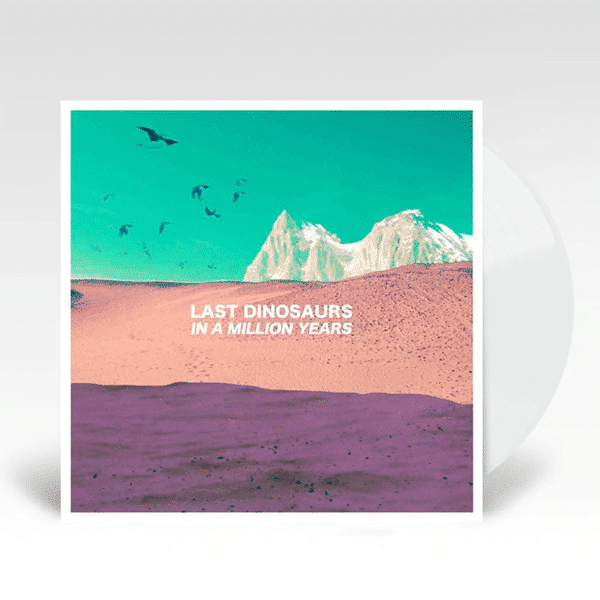 LAST DINOSAURS
In A Million Years (White Vinyl)
$60
The debut album from one of Australia's most enduring indie rock acts turns 10 in 2022 and to celebrate is being reissued on white vinyl.
Featuring the iconic songs 'Zoom,'  'Honolulu,' 'Andy' and  'Weekend' – it was released in 2012 at the height of the blogosphere's orbit and earned the band favourable comparisons to Phoenix, Vampire Weekend, and Two Door Cinema Club.
It has continued to prove popular in the streaming age with over 50 million plays online, as it continues to find a huge and ever-growing fanbase both at home and overseas, including North America, South America and the UK. The band, lead by the song writing duo of brothers Sean and Lachlan Caskey, have gone on to release three albums and have toured the world – with plans to return to the USA, Europe and Mexico in 2022.
TRACKLISTINGS
SIDE A
1. Zoom
2. I Can't Help You
3. Sunday Night
4. Time & Place
5. Andy
6. Satellites
SIDE B
1. Weekend
2. I Can't Decide
3. Used To Be Mine
4. Honolulu
5. Repair