Out of Stock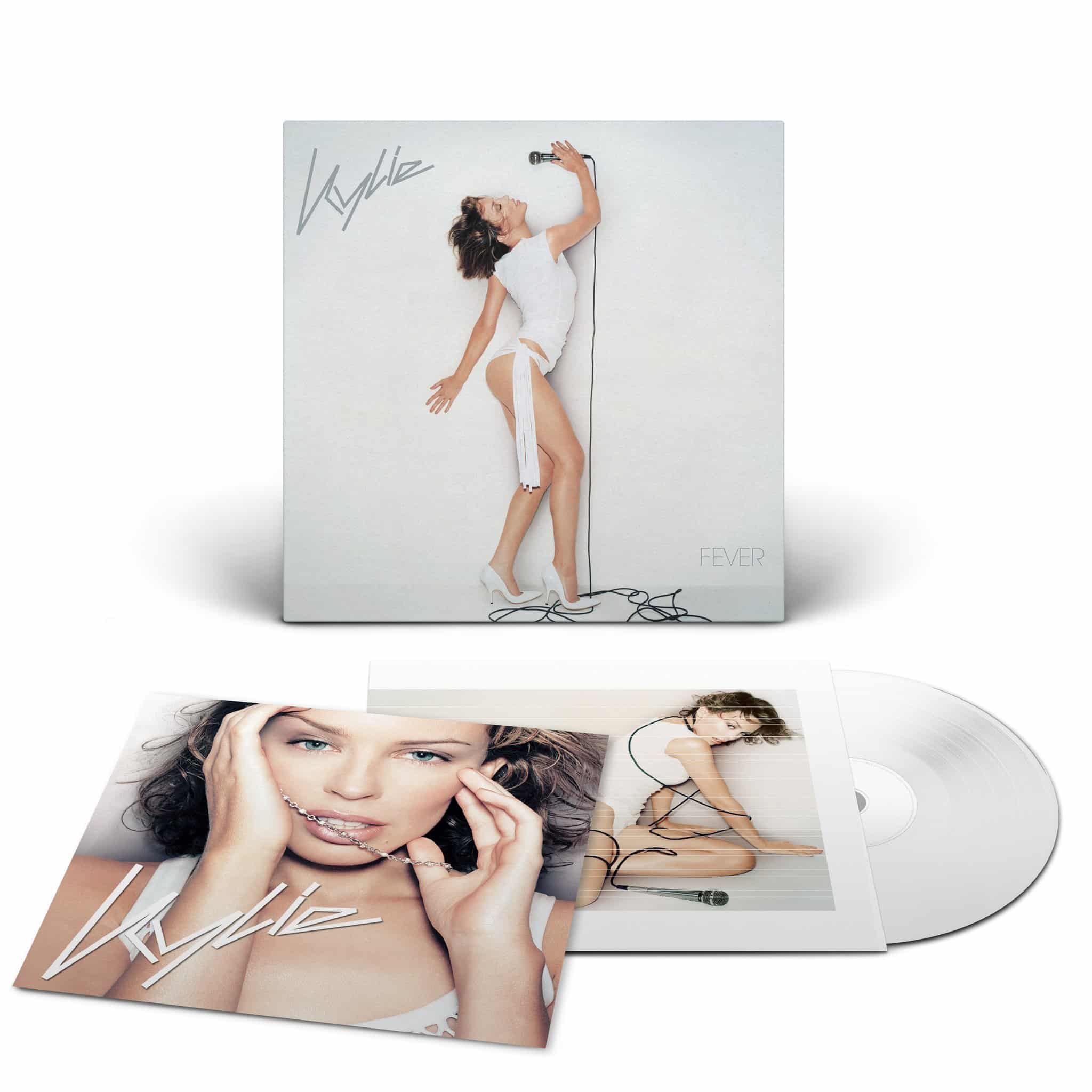 KYLIE MINOGUE
Fever (White Vinyl)
$55
An instant classic, Fever continued Kylie's development of an irresistible, toe-tapping europop, disco sound that continues to fill dancefloors to this day.
To celebrate, a special 20th anniversary edition of the album will be released on white vinyl.
Following the immense success of Light Years, Kylie returned the following year with an album that would go on to be one of the most important and influential records of the 21st century. In collaboration with writers and producers such as Cathy Dennis, Richard Stannard, Julian Gallagher, Ash Howes, Rob Davis and many more, it led to colossal global chart success, winning Kylie both International Album and International Female Solo Artist at the 2002 Brit Awards.
Fever launched with the lead single, and arguably Kylie's most famous song, Can't Get You Out Of My Head. Its success speaks for itself, amassing a staggering 40 number ones across the globe, including Australia, UK, France and many more, garnering multiple certifications in the process in Australia (3x Platinum), UK, Italy, Belgium (2x Platinum), Platinum across nine other countries and Gold in USA and New Zealand. It was complimented by a music video equally fitting of Kylie's exuberant, sleek style the world has embraced and loved, directed by Dawn Shadforth and choreographed by Michael Rooney.
This flair and energy were equally matched in the music videos for the three other singles In Your Eyes, Love At First Sight and Come Into My World. All music videos have been fully upgraded to HD for the first time and are all available now to watch With Can't Get You Out Of My Head still dominating the charts across Europe, the release of the second single, In Your Eyes, was delayed until February 2002, where it would again dominate the charts across the globe, becoming a top 20 hit in 19 different countries, including #1 in Australia. Fever's third single, the equally lovable disco-infused dance-pop track Love At First Sight would earn Kylie her first Grammy nomination for Best Dance Recording at the 2003 Grammy Awards. However, it was her fourth single Come Into My World which would deliver Kylie's first Grammy Award, winning the 2004 Best Dance Recording for the single, becoming the first Australian artist to win a major Grammy award since 1982 at the time.