Out of Stock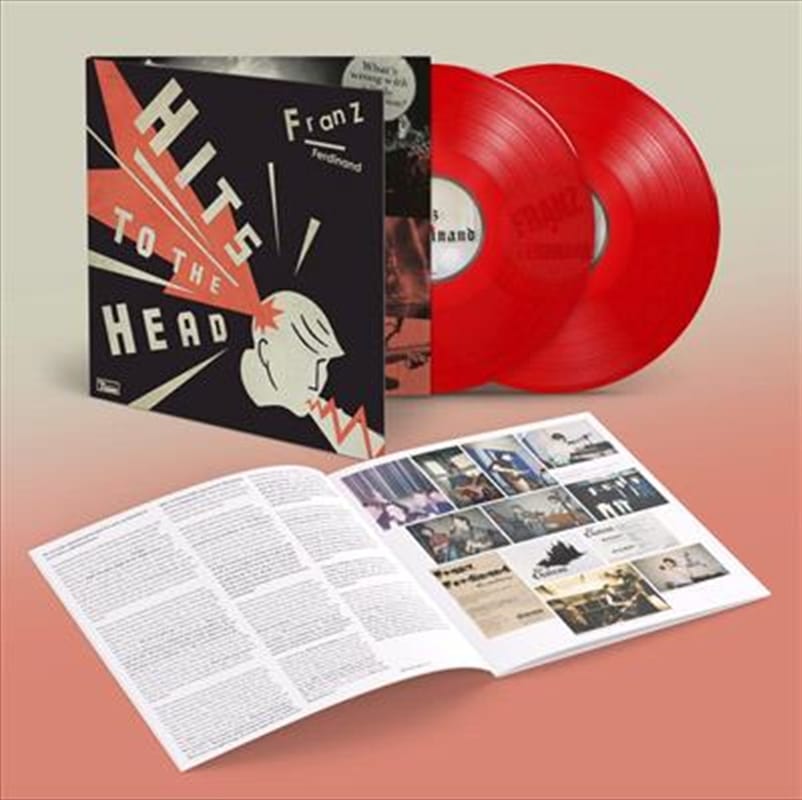 FRANZ FERDINAND
Hits To The Head (Deluxe Red Vinyl 2LP Set)
$55
2 Red LPs!
Over 20 years, Franz Ferdinand have grown from cult Glasgow indie stalwarts to a world beating, festival headlining International pop success – Hits To The Head gathers all your favourite Franz Ferdinand singles in one handy album.
Across Two LPs the ascent of Franz Ferdinand is chronicled from the fresh-faced giddy heights of 'Darts Of Pleasure', leaping into the global stratosphere with 'Take Me Ou't & then onwards through five albums of some of the greatest pop anthems from the last 20 years.
The compilation closes with two brand new Franz songs 'Billy Goodbye' & 'Curious' recorded in Scotland earlier this year & co-produced & mixed by modern pop auteur Stuart Price (Dua Lipa, Pet Shop Boys, Madonna). 'Billy Goodbye' is a glam rock stomper redolent of peak Roxy Music with a dash of Berlin era David Bowie brought bang up to date with the magic touch of Mr Price. 'Curious' is familiar yet fresh, classic Kapranos guitar licks, hand claps & strings combine in an intoxicating little number that will have you strutting in style.
TRACKLISTINGS
LP 1
SIDE A
1. Darts Of Pleasure
2. Take Me Out
3. The Dark Of The Matinée
4. Michael
5. This Fire
SIDE B
1. Do You Want To
2. Walk Away
3. The Fallen
4. Outsiders
5. Lucid Dreams
LP 2
SIDE A
1. Ulysses
2. No You Girls
3. Right Action
4. Evil Eye
5. Love Illumination
SIDE B
1. Stand On The Horizon
2. Always Ascending
3. Glimpse Of Love
4. Curious
5. Billy Goodbye