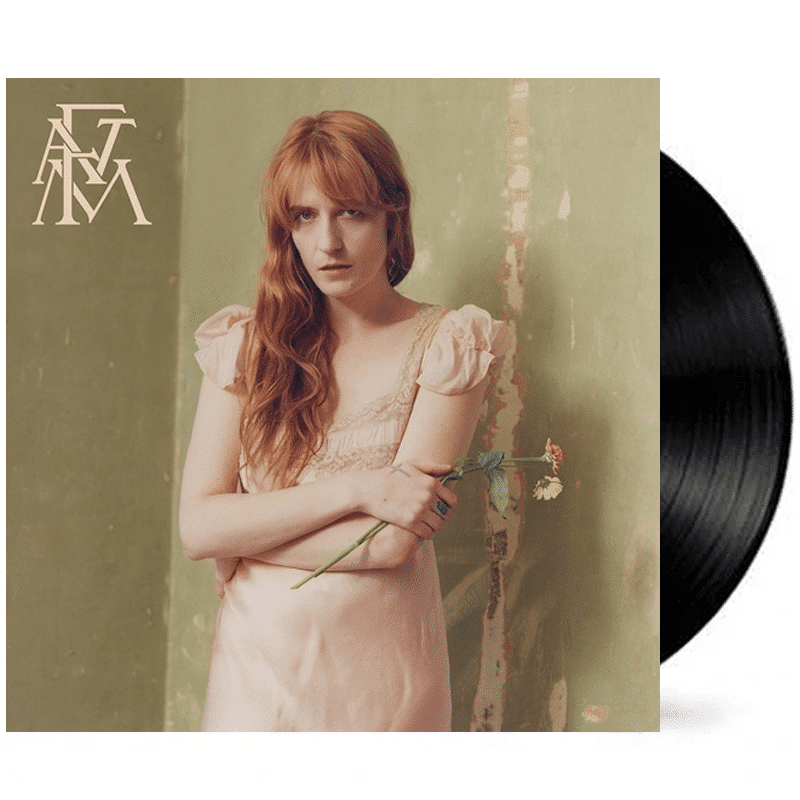 FLORENCE + THE MACHINE
High As Hope (Includes Download Code)
$45
High As Hope (Includes Download Code)
"High As Hope" is the fourth studio album by English indie rock band Florence + The Machine, released on June 29, 2018, by Republic Records. The album features 10 tracks that were written and co-produced by lead singer Florence Welch, along with contributions from various collaborators.
The LP explores themes of self-reflection, personal growth, and resilience, with Welch's signature soaring vocals and poetic lyrics. Musically, the album features a more stripped-down and organic sound compared to the band's previous work, with a focus on Welch's voice and the interplay between acoustic and electronic instruments.
The album's standout tracks include "Hunger," a powerful anthem about self-acceptance and body positivity, and "Big God," a haunting ballad that explores the fear and vulnerability of being in a relationship. The album also features collaborations with artists such as Kamasi Washington and Sampha.
"High As Hope" received positive reviews from critics, who praised Welch's songwriting and vocal performance, as well as the album's themes of self-discovery and empowerment. Overall, "High As Hope" is a powerful and introspective album that showcases Florence + The Machine's evolution as a band and Welch's growth as an artist.
TRACK LISTING
SIDE A
1. June
2. Hunger
3. South London Forever
4. Big God
5. Sky Full of Song
SIDE B
1. Grace
2. Patricia
3. 100 Years
4. The End of Love
5. No Choir