Out of Stock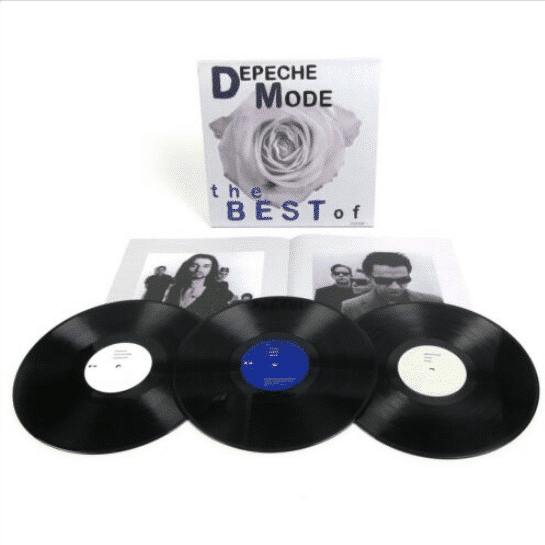 DEPECHE MODE
The Best Of Depeche Mode Volume 1 (3LP Set)
$90
The Best Of 3 LP Set!
The Best of Depeche Mode Volume 1 is a greatest hits album by English electronic music band Depeche Mode. It was released by Mute Records. The album consists of select Depeche Mode singles from their then-25-year career, as well as the previously unreleased track "Martyr"—recorded during the Playing the Angel sessions—which was released as a single in late October 2006.
The album has sold over one million copies in Europe alone and has been awarded the IFPI Platinum Europe Award.
TRACKLISTINGS
LP 1
SIDE A
1. Personal Jesus
2. Just Can't Get Enough
3. Everything Counts
SIDE B
1. Enjoy the Silence
2. Shake The Disease
3. See You
LP 2
SIDE A
1. It's No Good
2. Strangelove
3. Suffer Well
SIDE B
1. Dream On
2. People Are People
3. Martyr
LP 3
SIDE A
1. Walking in My Shoes
2. I Feel You
3. Precious
SIDE B
1. Master and Servant
2. New Life
3. Never Let Me Down Again