Out of Stock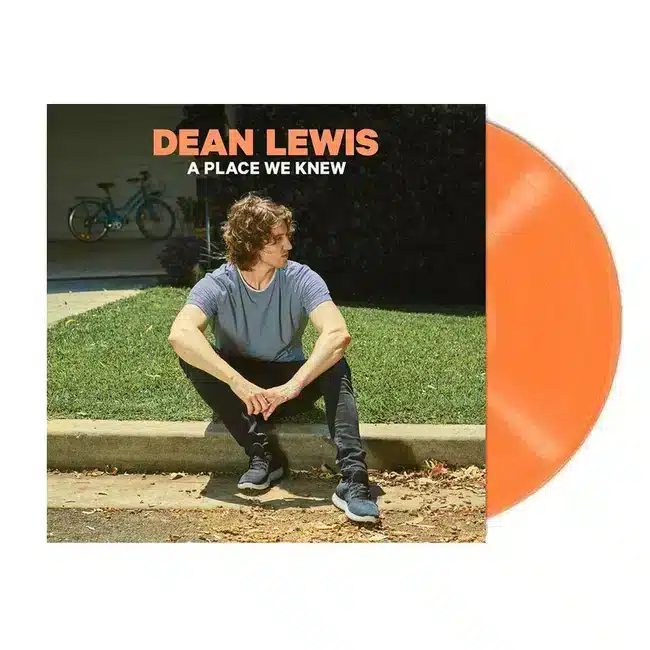 DEAN LEWIS
A Place We Knew (Ltd Ed Orange Vinyl)
$45
Orange Vinyl!
For Dean Lewis, the title 'A Place We Knew' encapsulates the bittersweet memories of past relationships. "All the songs were written through relationships I'd been in and houses I used to live in and hotel rooms."
On a plane he heard a phrase that struck him like a bolt of lightning, "An in-flight-radio DJ said, 'I wish that was a place we'd known about' I went to my notes and wrote 'A Place We Knew' and was like, that's the album title. That ties everything together."
Lewis sought out several producers to collaborate with on his new album. The British team behind 'Waves' and 'Be Alright', Edd Holloway and Nick Atkinson are ever-present and so too is Melbourne's John Castle ('Don't Hold Me' and 'Chemicals') and Dann Hume ('Time to Go' and title-track 'A Place We Knew'). Sydney-based producer Dylan Nash, whom Lewis refers to as "almost like the co-producer for the whole album", ties a thread between the 12 songs that were written and recorded all over the world giving A Place We Knew its cohesive sound.
From the uplifting 'Hold Of Me' and the celebratory 'Stay Awake', to his rawest and most vulnerable tracks 'Don't Hold Me' and 'Half A Man', Dean's debut album demonstrates a far greater breadth and depth to his songwriting than ever heard before. In addition to writing every song on the album, Dean triumphantly plays piano, acoustic and electric guitar on A Place We Knew.
With over a billion streams of his music globally and being named Billboard's "Chart-Breaker" in October, Dean has been dominating charts all over the world with his single 'Be Alright.' In Australia, 'Be Alright' was the second highest selling single from an Australian artist in 2018 and the fourth highest selling single of the year overall.