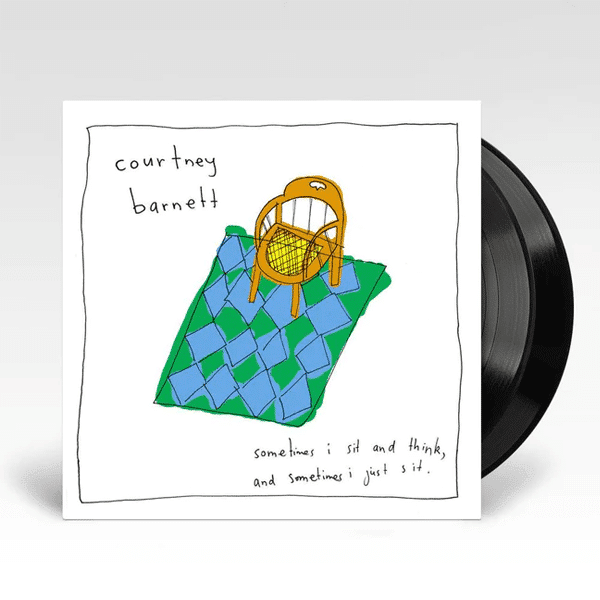 COURTNEY BARNETT
Sometimes I Sit And Think (Deluxe 2LP Set)
$60
Courtney Barnett is excited to announce her long awaited and highly anticipated debut full-length studio release, 'Sometimes I Sit And Think, And Sometimes I Just Sit,' via Milk! Records / Remote Control Records.
Following on from her three outstanding EPs, 'Sometimes I Sit And Think, And Sometimes I Just Sit!' was recorded in the autumn of 2014 in an intense 10 day session at Head Gap Studio in Melbourne, and contains the excellent first single, "Pedestrian At Best."
The album finally brings Barnett's pithily acute and stingingly incisive vision into stark, unflinching focus, her wit sharpened to a knife edge, her melodies more infectious and addictive than ever.
Following up from the critically lauded 'The Double EP: A Sea of Split Peas' in 2013 (which, as the title suggests, collected her first two self-released EPs to beguiling effect), her debut LP solidifies Barnett's standing as one of the most distinctive voices in indie rock, mixing witty, often hilarious observations with devastating self-assessment over a beguiling collection of songs that reveals her as an ambitious songwriter with an ear for clever turns of phrase and an eye for story-song details that are literate without being pretentious.
TRACKLISTINGS
LP 1
SIDE A
1. Elevator Operator
2. Pedestrian At Best
3. An Illustration Of Loneliness
SIDE B
1. Small Poppies
2. Depreston
LP 2
SIDE A
1. Aqua Profunda
2. Dead Fox
3. Nobody Really Cares If You Don't Go To The Party
4. Debbie Downer
SIDE B
1. Kim's Caravan
2. Boxing Day Blues
3. Stair Androids & Valley Um…?
The Vinyl Store is an Independent Australian owned business based in Sydney Australia. We are music lovers and passionate about vinyl – for playing, collecting and admiring – and we appreciate your passion too.
* All our vinyl is brand new, sent to you exactly as we receive it from the record company.
* We love searching for limited edition, rare and coloured vinyl.
* Our catalogue is ever-expanding with new local and imported items every week.