Out of Stock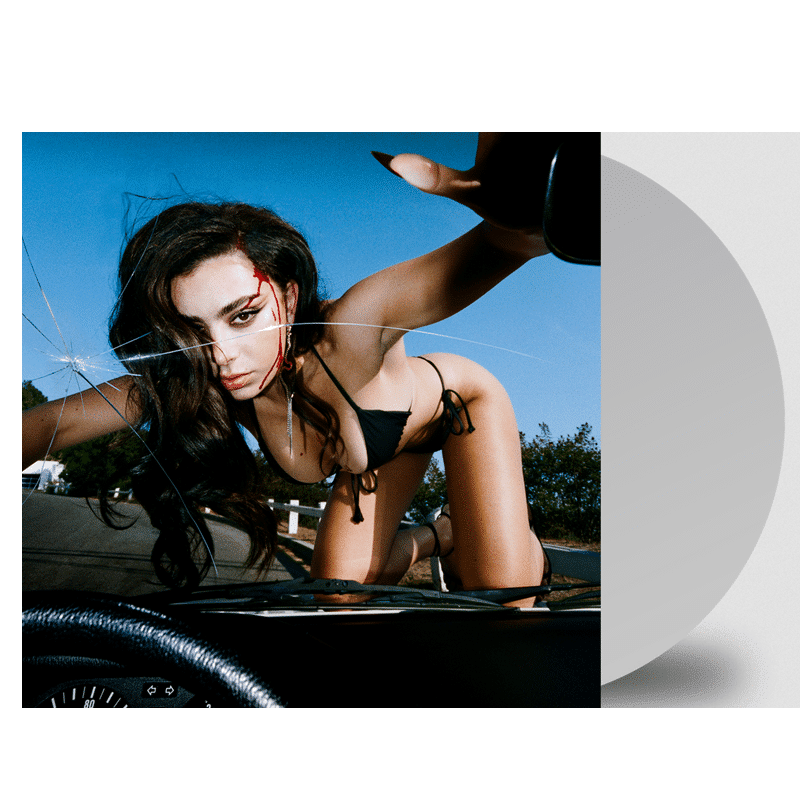 CHARLI XCX
Crash (Indie Exclusive Grey Vinyl)
$45
I, Charli XCX am announcing my 5th studio album: CRASH. I am also releasing one of the most exquisite tracks from the album – although honestly, all the tracks are totally divine. "New Shapes" features my demonically talented friends Caroline Polachek and Christine and the Queens. I summoned up Deaton Chris Anthony and Linus Wiklund from the depths of hell to produce it. This is the fifth and final album in my record deal…
The announcement of CRASH follows my latest single, "Good Ones", a track signaling a new chapter for me in which I embraced all that the life of a pop figurehead has to offer in today's world – celebrity, obsession and global hits.
I was able to possess and persuade an incredible group of producers and collaborators to contribute to CRASH by using my femme fatale powers and a multitude of dark spells and curses. Some of these include A. G. Cook, George Daniel, Deaton Chris Anthony, Lotus IV, Caroline Polachek, Christine and the Queens, Oscar Holter, Digital Farm Animals, Rina Sawayama, Ian Kirkpatrik, Jason Evigan, Justin Raisen, Ariel Rechtshaid, Ilya, Oneohtrix Point Never, Jon Shave and Mike Wise. They will all remain locked in my basement forever.
Charli XCX is an iconic figure in the arts, having helped expand the landscape of popular music over the last decade by seamlessly traversing the underground and the mainstream with her artistic output. Charli's innovative approach has opened up new possibilities within the pop sphere for both her own career and those of the rising artists she has supported over the years.
A singer, songwriter, documentary maker, radio host and record label boss, Charli's story is one of an artist who continues to succeed without compromise. Over the course of her trailblazing career, Charli has earned critical acclaim for her forward-thinking music style and entrepreneurial spirit. Charli won the Variety Hitmakers award for 'Innovator of Pop' and was Mercury Prize 'Album of the Year' shortlisted for the release of her album 'how i'm feeing now' which she created from scratch in five weeks from her home in Los Angeles during the 2020 lockdown.
Charli started to release music in 2008 and has continuously strived to take the road less traveled throughout her career, with her debut album True Romance setting a benchmark for avant-garde pop music. This created a trajectory that has seen her write some of the world's biggest hits (Icona Pop's "I Love It", Iggy Azalea's "Fancy", Camila Cabello & Shawn Mendes' "Senorita"), while embracing pop's most uninhibited sounds within her own work.