Out of Stock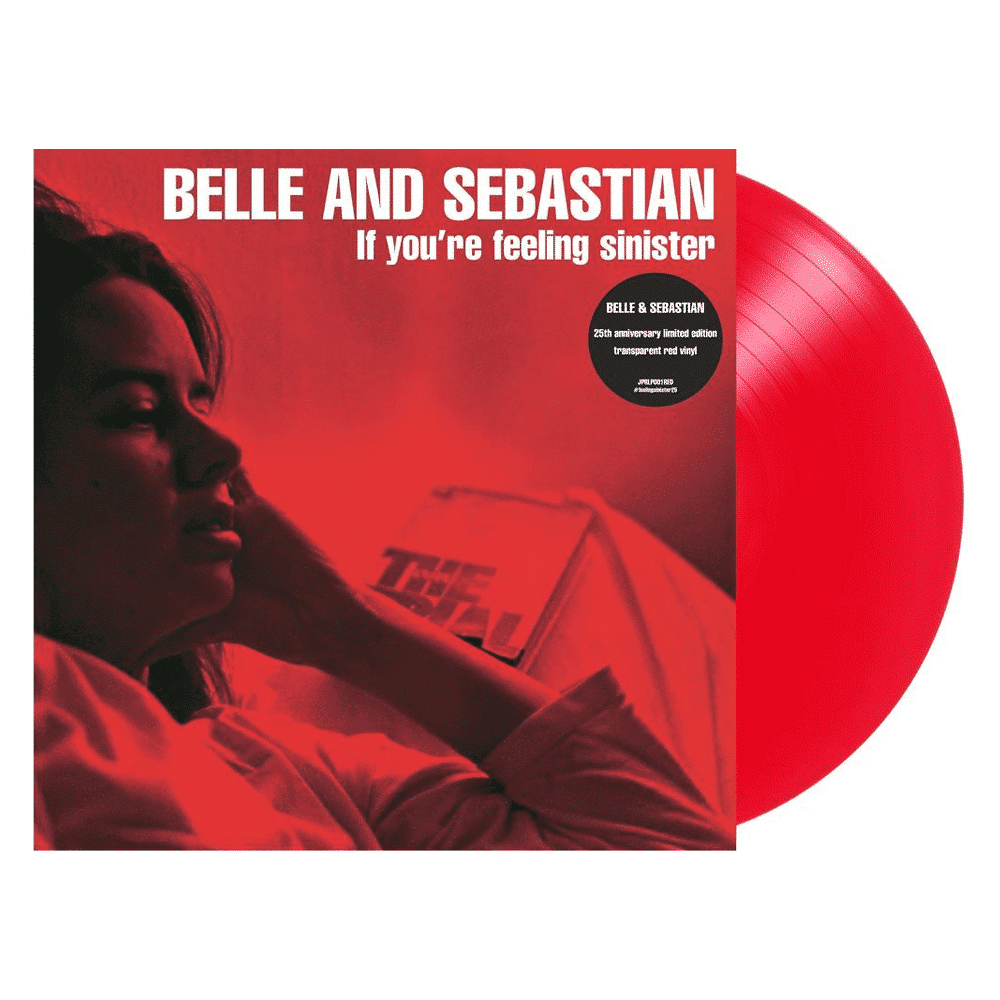 BELLE & SEBASTIAN
If You're Feeling Sinister: 25th Anniversary Edition (Ltd Red Vinyl RSD2021)
$75
Pressed on red coloured vinyl for the first time for Black Friday 2021, housed in a gatefold sleeve.
In celebration of the 25th Anniversary of this seminal album, Belle & Sebastian are releasing If You're Feeling Sinister on coloured vinyl for the first time.
Originally released on November 18th 1996, it will be available on transparent red vinyl through Jeepster on 3rd December.
The album is released on gatefold vinyl and is distributed by Republic of Music.
The album was recorded in Glasgow at CaVa Studios in August 1996 over just 10 days and was the first album released by Jeepster.
There were no singles released from the album which was a famous Belle & Sebastian trait of the time.
In line with this, there were also no interviews given and promotion involved a three gig tour over London, Manchester and Glasgow.
For the recording of this album, the band consisted of the six original members but this time also included Sarah Martin as the seventh member in her debut for the band.
This was the second album released by Belle & Sebastian and all songs were written by Stuart Murdoch.
TRACKLISTINGS
SIDE A
1. The Stars Of Track And Field
2. Seeing Other People
3. Me And The Major
4. Like Dylan In The Movies
5. The Fox In The Snow
SIDE B
1. Get Me Away From Here, I'm Dying
2. If You're Feeling Sinister
3. Mayfly
4. The Boy Done Wrong Again
5. Judy And The Dream Of Horses