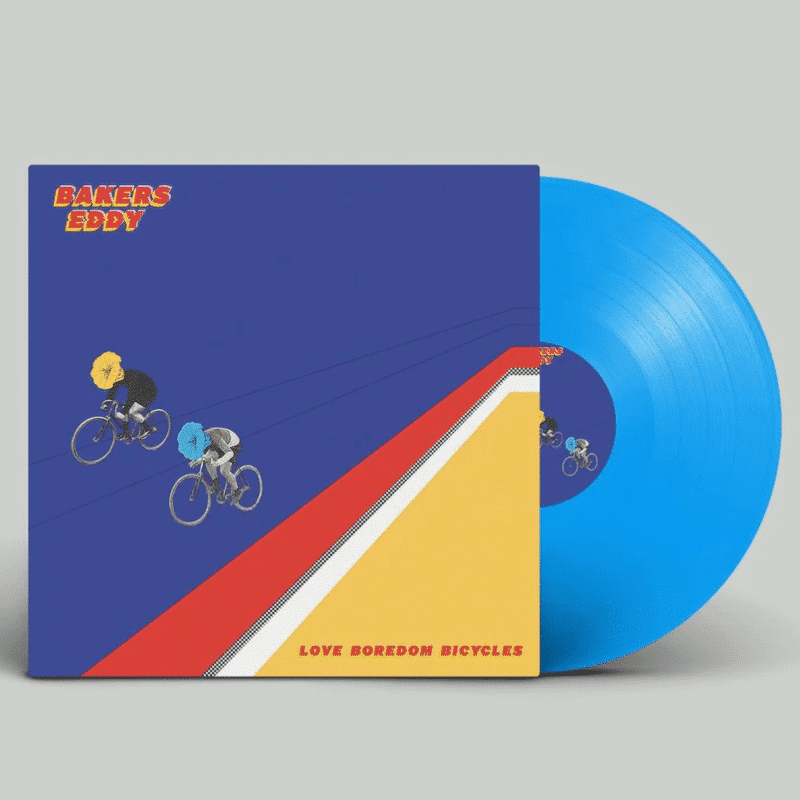 BAKERS EDDY
Love Boredom Bicycles (Blue Vinyl)
$40
On their debut album, Love Boredom Bicycles, everything sounds effortless for Ciaran and his bandmates: twin brothers, guitarist Alex and bassist Ian Spagnolo, and drummer Jamie Gordon.
Bursting with youthful energy, swagger, a bucket load of hooks and an irresistibly charming sense of humour, rarely does an album sound as though the people making it are having this much fun; Love Boredom Bicycles is an album with good times coursing through its veins.
TRACKLISTINGS
SIDE A 
1. Concertina
2. Hi-Vis Baby
3. 21
4. Coffee Mate
5. My Baby's Like Cigarettes
6. Drinking Mood
SIDE B 
1. Sober
2. FMO
3. No No No
4. Peripheral Vision
5. Space Is Nothing
6. I'm Getting High and Thinking About You
7. Valuable Things
The Vinyl Store is an Independent Australian owned business based in Sydney Australia. We are music lovers and passionate about vinyl – for playing, collecting and admiring – and we appreciate your passion too.
* All our vinyl is brand new, sent to you exactly as we receive it from the record company.
* We love searching for limited edition, rare and coloured vinyl.
* Our catalogue is ever-expanding with new local and imported items every week.