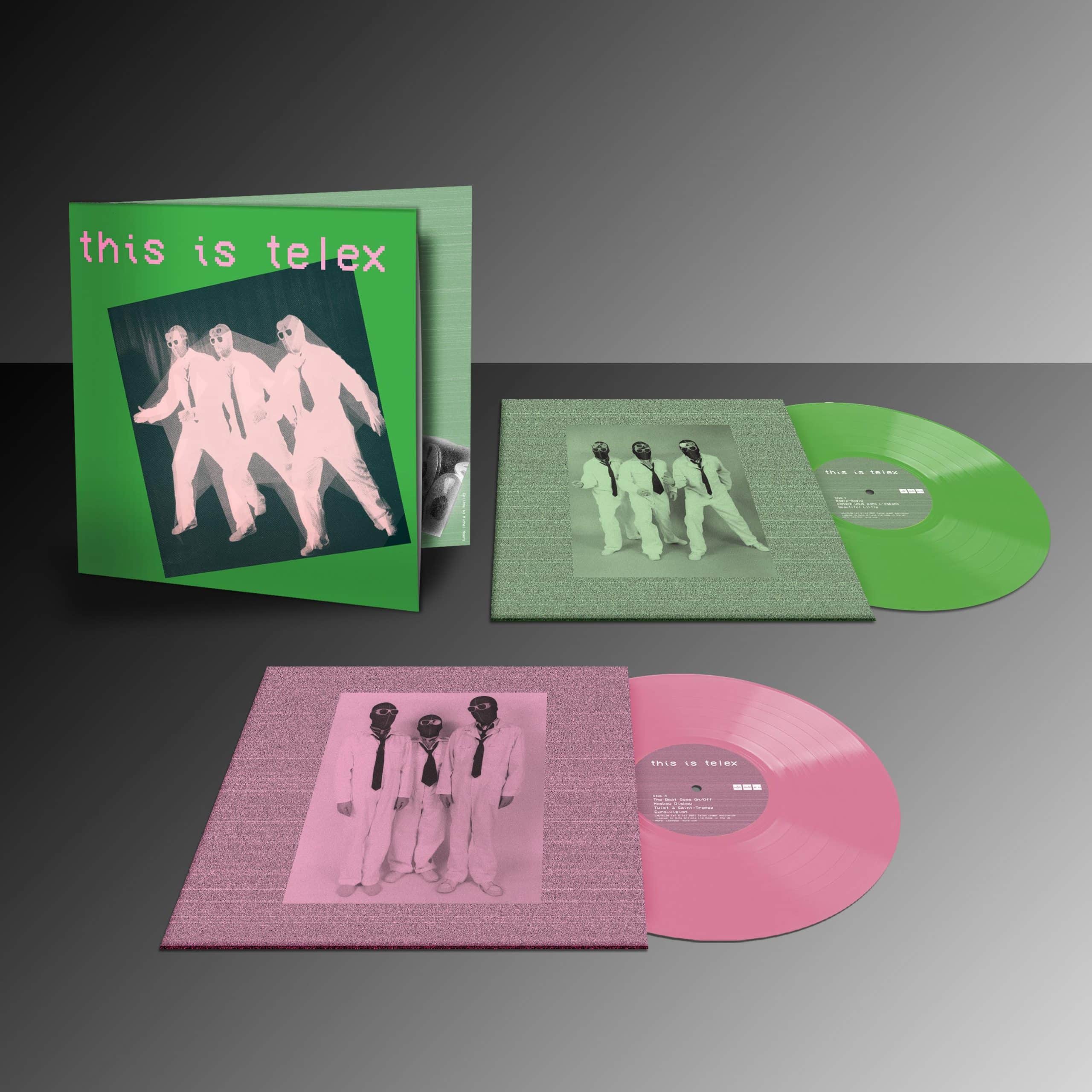 TELEX
This Is Telex (Compilation, Limited Edition, Remastered, 2LP Set Coloured Vinyl, Includes Digital Download Code)
$30
This Is Telex (Compilation, Limited Edition, Remastered, 2LP Set Coloured Vinyl, Includes Digital Download Code)
This compilation includes the hit single 'Moskow Diskow' as well as their Eurovision Song Contest entry, aptly called 'Euro-vision'.
There are also two wonderful and previously unreleased tracks unearthed from the Telex archive, a cover of The Beatles' 'Dear Prudence' and a reinterpretation of a Sonny & Cher track called 'The Beat Goes On/Off'.
All the tracks were newly mixed and remastered from the original tapes by band members Dan Lacksman and Michel Moers, keeping all the tracks in the spirit of the originals but adding a freshness to them.
This compilation sets the way for a comprehensive reissue campaign of the entire Telex catalogue.
TRACK LISTING
LP1
SIDE A
1. The Beat Goes On/Off (Unreleased)
2. Moskow Diskow (New mix)
3. Twist a? Saint-Tropez (New mix)
4. Euro-vision (New mix)
SIDE B
1. Dance To The Music (New mix)
2. Drama Drama (New mix)
3. Exercise Is Good For You (New mix)
4. L amour toujours (New mix)
LP2
SIDE C
1. Radio-Radio (New mix)
2. Rendez-vous dans l espace (New mix)
3. Beautiful Li(f)e (New mix)
SIDE D
1. The Number One Song In Heaven (New mix)
2. La Bamba (New mix)
3. Dear Prudence (Unreleased)