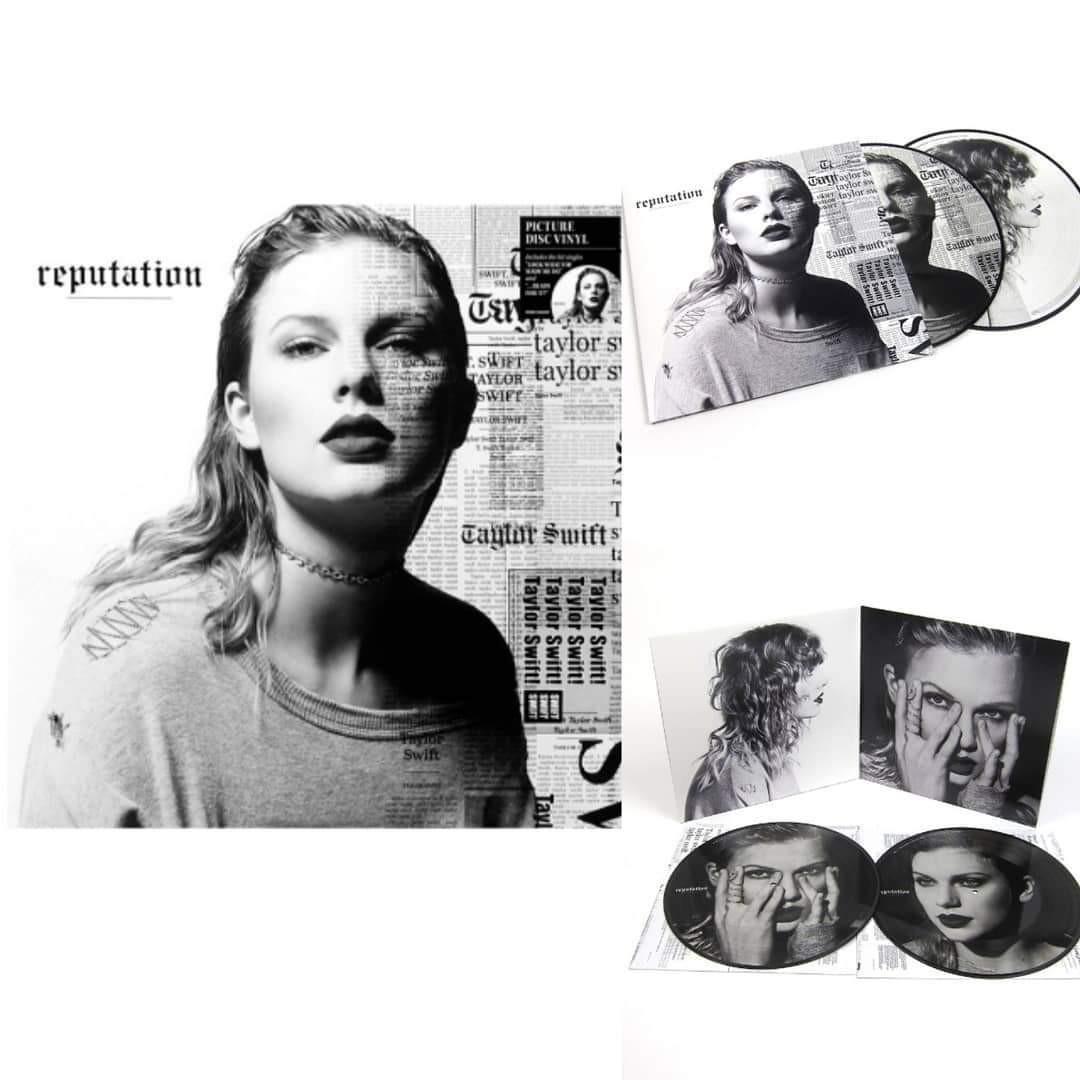 TAYLOR SWIFT
Reputation (Limited Edition Picture Disc 2LP Set)
$90
Reputation (Limited Edition Picture Disc 2LP Set)
Reputation is the sixth studio album by American singer-songwriter Taylor Swift. It was released on November 10, 2017, by Big Machine Records. Swift became a subject of rampant tabloid scrutiny following the release of her fifth studio album 1989 (2014), with the media outlets highly publicizing her personal life and her disputes with other celebrities. She hence secluded herself from the press and social media, where she had maintained an active presence, and created Reputation as an effort to revamp her state of mind.
Influenced by the commotion, Swift wrote Reputation under two major themes: the excessive gossip surrounding her, and finding love during tumultuous events. She recruited Jack Antonoff, Max Martin, and Shellback for the album's production. Marking a stark shift from the synth-pop style of its predecessor, Reputation is built around electropop, R&B, and trap, inspired by urban genres such as EDM, hip hop, and Miami bass, resulting in a heavy electronic production consisting of pulsing drum machines, swelling synthesizers, and manipulated vocals.
In keeping with the album's motifs, Swift did not promote Reputation through press interviews, which she had done for previous releases. Four international singles—"Look What You Made Me Do", "…Ready for It?", "End Game" featuring Ed Sheeran and Future, and "Delicate"—supported the album; they peaked at number one, four, eighteen and twelve on the Billboard Hot 100. "Gorgeous" and "Call It What You Want" preceded the album as promotional tracks, while "New Year's Day" was serviced to US country radio and "Getaway Car" to Australian radio. Contemporary critical response to Reputation was generally positive. Reviewers were divided on the brash sound and harsh themes, but praised Swift's resilient songwriting, specifically the themes of romantic intimacy. Some critics felt the album is a personal record in which Swift becomes vulnerable and discovers her inner self. Retrospective reviews have described Reputation as an album of experimentation and emotional evolution for Swift.
The album was Swift's fourth consecutive to debut atop the US Billboard 200 with first-week sales of over one million copies; it spent four weeks atop the chart. Reputation also topped charts in countries including Australia, Canada, and the UK. It was the best-selling album by a female artist of 2017, selling over 4.5 million copies. It was supported by the Reputation Stadium Tour (2018), which became the highest-grossing North American tour of all time. Reputation was nominated for Best Pop Vocal Album at the 61st Annual Grammy Awards, listed on Slant Magazine's list of the best albums of the 2010s decade, and has received sales certifications across the globe. Swift cleared out her website and social media accounts before announcing Reputation, generating widespread attention across the internet; other artists have since used this tactic when announcing new music.
TRACK LISTING
LP1
SIDE A
1. … Ready for It?
2. End Game
3. I Did Something Bad
4. Don't Blame Me
SIDE B
1. Delicate
2. Look What You Made Me Do
3. So It Goes
4. Gorgeous
LP2
SIDE A
1. Getaway Car
2. King of My Heart
3. Dancing with Our Hands Tied
4. Dress
SIDE B
1. This Is Why We Can't Have Nice Things
2. Call It What You Want
3. New Year's Day