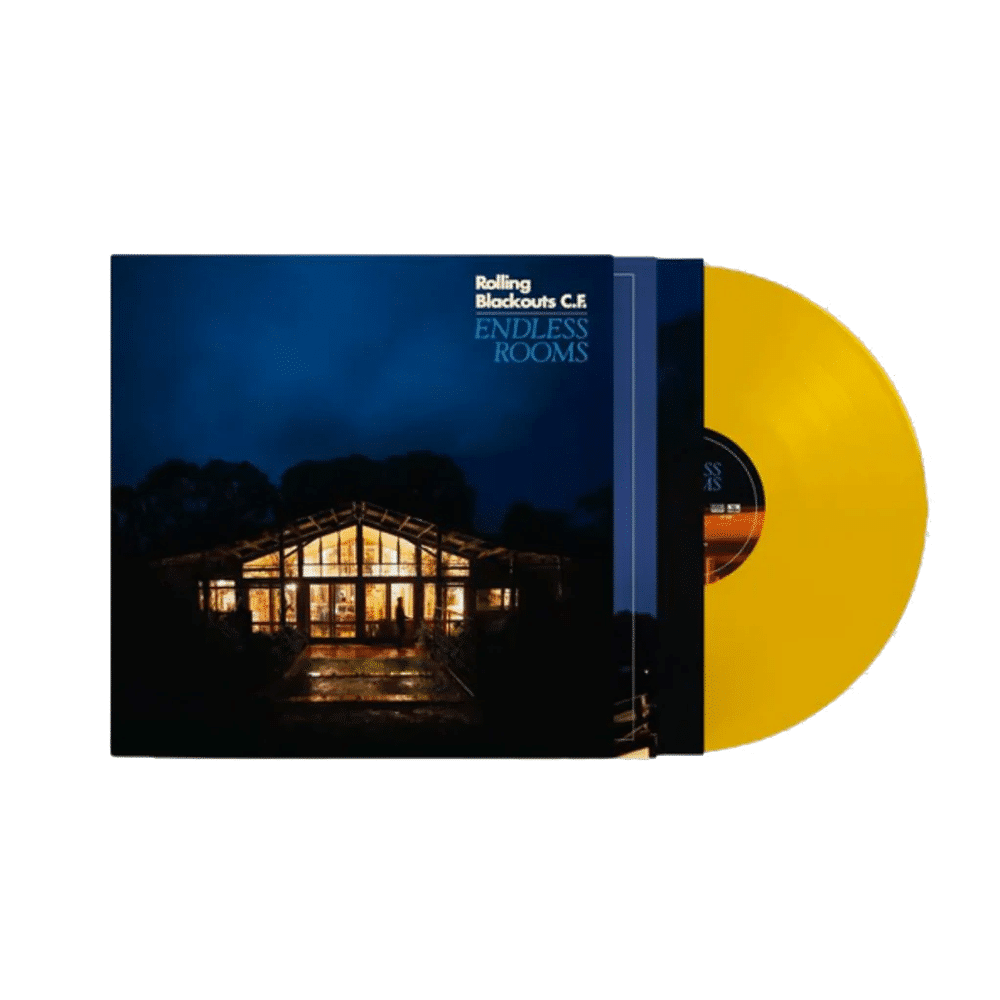 ROLLING BLACKOUTS COASTAL FEVER
Endless Rooms (Opaque Yellow Vinyl)
$50
Rolling Blackouts Coastal Fever return in 2022 with the release of their third album, Endless Rooms.
Described by the Melbourne band as them "Doing what we do best: chasing down songs in a room together", Endless Rooms stands as a testament to the collaborative spirit and live power of RBCF.
Endless Rooms follows the band's breakthrough debut album Hope Downs (2018), and their #4 ARIA charting second album Sideways To New Italy (2020), both received to huge international acclaim & leading to sold out tours worldwide and performances at festivals such as Coachella, Primavera, Splendour in the Grass, Governors Ball, Pitchfork Music Festival & more.
TRACKLISTINGS
SIDE A 
1. Pearl Like You
2. Tidal River
3. The Way It Shatters
4. Caught Low
5. My Echo
6. Dive Deep
SIDE B 
1. Open Up Your Window
2. Blue Eye Lake
3. Saw You At The Eastern Beach
4. Vanishing Dots
5. Endless Rooms
6. Bounce Off The Bottom
The Vinyl Store is an Independent Australian owned business based in Sydney Australia. We are music lovers and passionate about vinyl – for playing, collecting and admiring – and we appreciate your passion too.
* All our vinyl is brand new, sent to you exactly as we receive it from the record company.
* We love searching for limited edition, rare and coloured vinyl.
* Our catalogue is ever-expanding with new local and imported items every week.