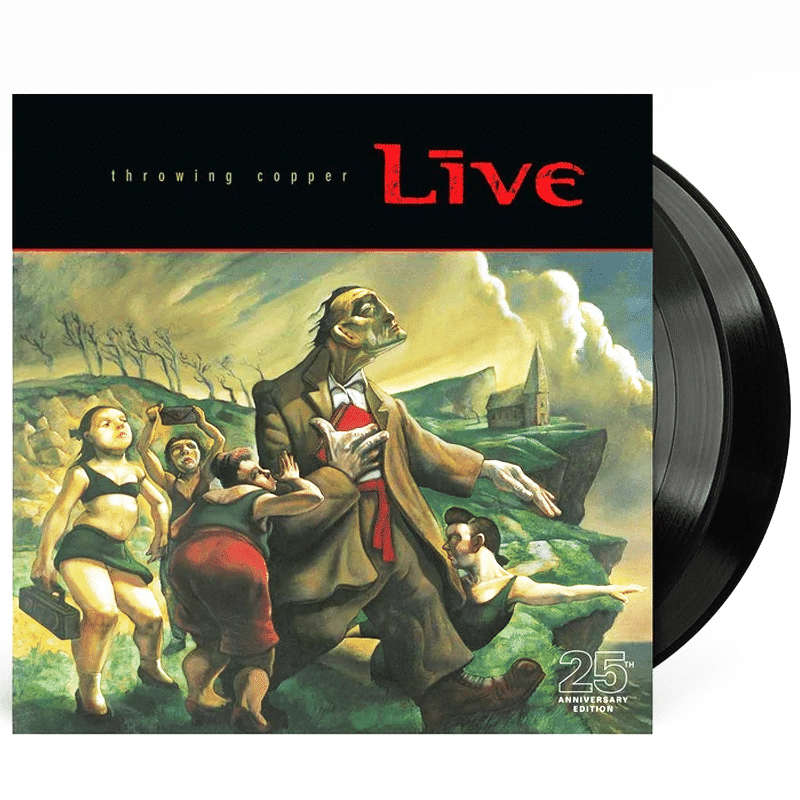 LIVE
Throwing Copper (Reissue, Remastered - 2LP Set)
$70
First released on April 26, 1994, Throwing Copper transformed LIVE into one of the most lyrically impactful and instrumentally powerful bands of the modern alternative rock era.
Topping the Billboard 200 Albums chart a year after its debut, Throwing Copper also features two No. 1 Modern Rock singles ("Lightning Crashes," "Selling The Drama") and has since been certified 8x multi-platinum by the RIAA, selling over 8 million copies.
The 25th anniversary vinyl features the original album plus three bonus tracks.
TRACKLISTING
LP1
SIDE A
1. The Dam At Otter Creek
2. Selling The Drama
3. I Alone
4. Iris
SIDE B
1. Lightning Crashes
2. Top
3. All Over You
4. Shit Towne
5. T.B.D.
LP2
SIDE A
1. Stage
2. Waitress
3. Pillar Of Davidson
4. White, Discussion
SIDE B
1. Horse
2. Hold Me Up
3. We Deal In Dreams
4. Susquehanna