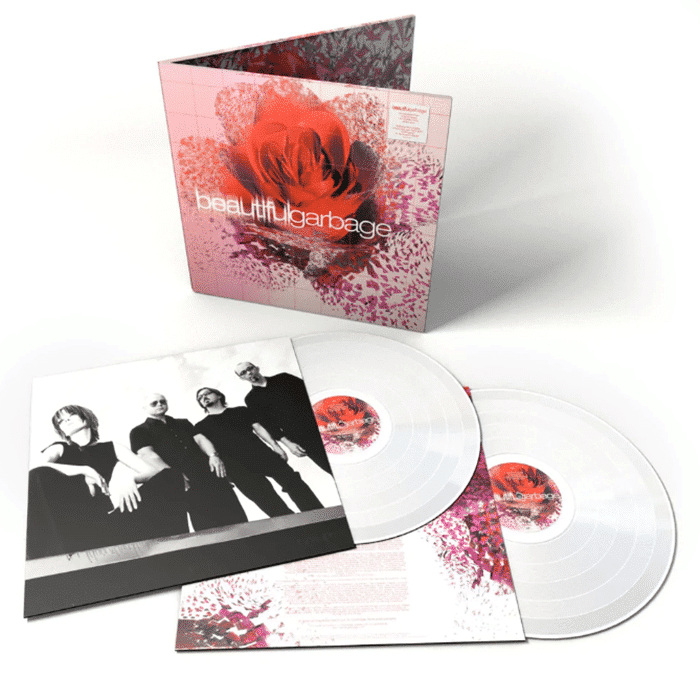 GARBAGE
Beautiful Garbage (20th Ann Ed White Vinyl 2LP Set)
$55
Double 180gm WHITE Vinyl Gatefold
Beautiful Garbage is the third studio album from Garbage, initially released on October 1 2001.
Marking a departure from the sound the band had established on their first two releases, Beautiful Garbage was written and recorded over the course of a year, when lead singer Shirley Manson chronicled their efforts weekly online, becoming one of the first high-profile musicians to keep an Internet blog.
The album expanded on the band's musical variety, with stronger melodies, more direct lyrics, and sounds mixing rock with electronica, new wave, hip hop, and girl groups.
This brand-new edition of Beautiful Garbage features newly remastered audio by Billy Bush & Butch Vig.
TRACK LISTING
LP1
SIDE A
1. Shut Your Mouth – 2021 Remaster
2. Androgyny – 2021 Remaster
3. Can't Cry These Tears – 2021 Remaster
4. Till The Day I Die – 2021 Remaster
SIDE B
1. Cup Of Coffee – 2021 Remaster
2. Silence Is Golden – 2021 Remaster
3. Cherry Lips (Go Baby Go!) – 2021 Remaster
LP2
SIDE A
1. Breaking Up The Girl – 2021 Remaster
2. Drive You Home – 2021 Remaster
3. Parade – 2021 Remaster
SIDE B
1. Nobody Loves You – 2021 Remaster
2. Untouchable – 2021 Remaster
3. So Like A Rose – 2021 Remaster